Lately I have been feeling a bit hindered by my method of sketching out my clothing ideas. I didn't feel confident enough to start with a blank sheet of paper, so I have been using a croquis I found somewhere – and consequently my sketches are flat, symmetrical and diagrammatic. I always approach it the same way too, which means all my designs look very similar. Bo-ring! I've decided to work on it by sketching a bit everyday and reaching out to some talented friends for pointers. It's really helping!
My friend Mike is quite talented at drawing, here's proof. He sat down with me to give me some pointers and lend me a small female form to use as a model. It's so helpful just to have a body to look at while drawing. Mike's advice is really helping me to "see" in a new way and "record" my vision in my sketches.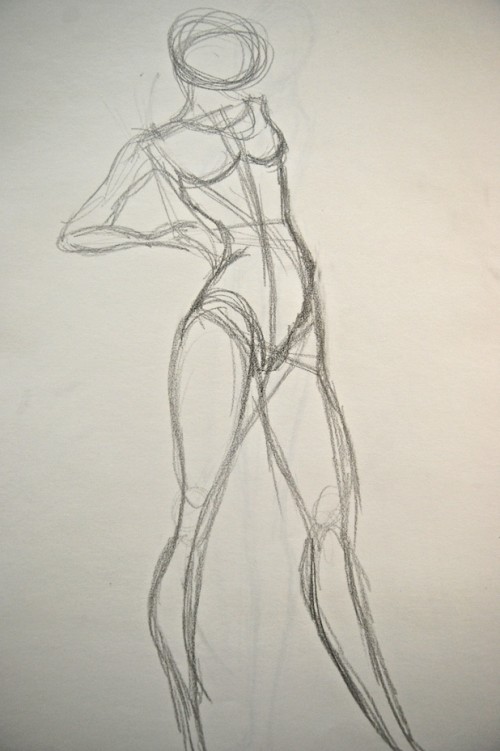 Another friend, Shan, lent me some books from her fashion school days. Having some conversations with Shan on the subject, and seeing her work from school, is teaching me the difference between life drawing, fashion illustration and garment diagrams. I realize now that sometimes I will need to draw my clothes as a 2-d "flat" or diagram. But for generating ideas, it's much more interesting and free to sketch gesturally.